Actor.
Singer. Storyteller.
Bio & UPcoming performances
Jacquie's performance career started when she played the eponymous role in her preschool's production of Goldilocks & the Three Bears--she's been dramatic (on stage and off) ever since. When not treading the boards, she's inflicting random moments of Broadway on the unsuspecting or scheming her next cabaret. Past credits include Nancy in Oliver!, Smitty in How to Succeed, Enid Hoops in Legally Blonde, and far too many renditions of Suddenly Seymore, if there is such a thing, at Martuni's.
Dream roles include Fanny Bryce, Fantine, Mrs Lovett, Ursula, and Audrey.
Upcoming shows
32nd Annual Dance Along Nutcracker
December 9th & 10th
Christmas Divas Live!
Dec 20th 7:30p Angelica's in Redwood City
Dec 21st 7:00p Martuni's in San Francisco
In the midst of all this madness, we hope to bring a little light. And glitter.
We're bringing your holiday favorites with our usual sass and a twist or two!
Join us to celebrate the season with laughter, harmony, and a healthy amount of shade.
*****
Featuring:
Featuring special guest Diva Liz Patterson
with Brandon Walters on Percussion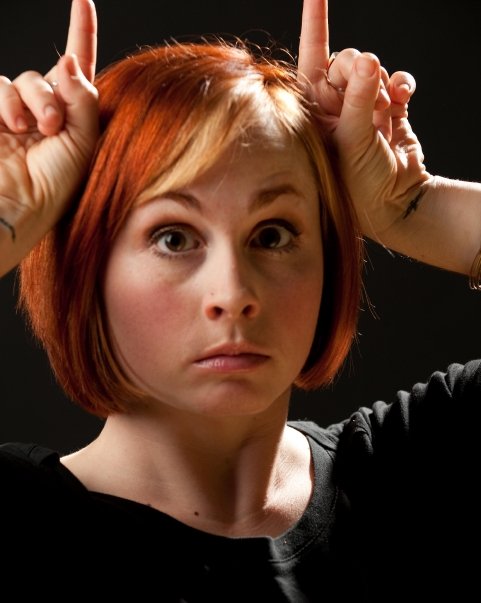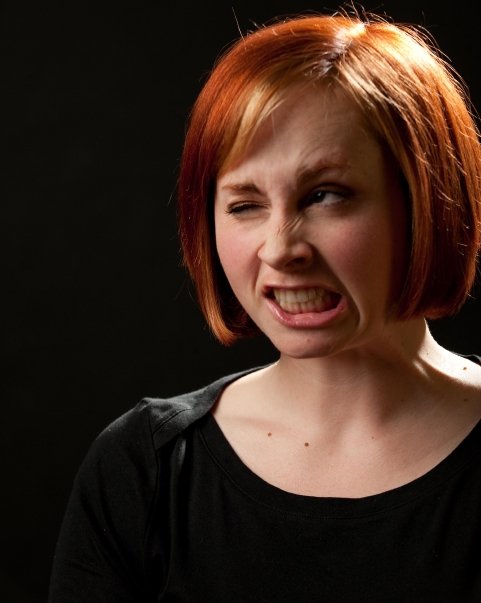 I've been told if you click through fast enough it's like watching a conversation with me.
News & Updates
By Paul Freeman
For The Daily News, December 2015
From Goldilocks to delightful holiday diva -- it was a path Jacquie McCarley was destined to follow.
One of the stars of "Christmas Divas Live! A Christmas Cabaret Revue Extravaganza" happening at Angelica's on Tuesday, McCarley was raised in Redwood City, the sole child of Howard and Claudia McCarley.
"You'd think I was a middle child, for all the antics to get attention," she says, laughing.
McCarley began performing as a preschooler, playing the title role in the story of the little blonde girl who pilfered porridge and provoked the three bears. She came by her dramatic flair naturally. In the 1970s, her mother performed with renowned choreographer/director Kenny Ortega, founder of Redwood City's Civic Light Opera. Mom was also part of the Music For Minors program in local schools. "I definitely get the performer bug from her," McCarley says.
McCarley moved to Los Angeles, working as a makeup artist in film and television. But she preferred the Northern California environment, which has a more accessible community theater scene. Upon moving back, she began working with San Jose voice teacher Carl Franzen, and then with San Francisco's Mindy Lym.
McCarley, 33, now a San Francisco resident, works by day as a recruiting manager for a tech company. "It supports my theater habit," she says with a laugh. "I'm my own philanthropist."
She has appeared in productions mounted by such companies as Hillbarn Theatre, Palo Alto Players and Sunnyvale Community Players.
More recently, her focus has shifted to cabaret performance. She hopes to take her one-woman show, "Lies My Mother Told Me," to New York.
"With cabaret, I love that I get to pull from my theater background, use different musical styles, do new arrangements or put them in new contexts, and create stories. I love storytelling."
Three years ago, she did her first solo Christmas show at Angelica's in Redwood City. It didn't quite fulfill her vision.
"I've wanted to do an ambitious Christmas revue that was kind of irreverent and campy, but also tugs at the heartstrings a little bit."
So this year, McCarley was able to partner with some talented friends. They had been planning individual shows and realized that they could do so much more as an ensemble.
Stephen Camarota, Dustin Hart, Liz Patterson and McCarley all sing in San Francisco's Saint Paulus Lutheran Church choir on Sundays. They also have been known to sing their hearts out at a piano bar called Martuni's, as does fellow "Christmas Divas" cast member Jesse Cortez.
"We joke about all being divas, trying to out-diva each other," McCarley says.
But they have respect and affection for one another. Cortez says of McCarley, "Jacquie has a great passion for the art of cabaret performance. This passion has led her to attend a few master classes in cabaret in New York and bring what she is learning to the Bay Area cabaret scene. I know that she will continue to be successful as long as there is a mic, a stage, and a story to tell ... and she definitely has stories to tell!"
Patterson says, "Jacquie is a charming, quick-witted entertainer who brings a unique talent to 'Christmas Divas Live!' She also has a lovely, silvery voice."
McCarley had seen three drag queens -- Laundra Tyme, Scarlett Letters and Saphira -- and knew they would add to the show's fun. The cast also includes Jeanne LaDeaux, as the Mistress of Whimsy.
McCarley says, "We all had the same goal in mind, to do a really fun holiday show, but also to bring something to it that maybe a lot of holiday shows don't -- and have it be timely, in terms of the humor, some of the things we're commenting on."
The musical material ranges from a traditional carol medley to "Grandma Got Run Over By A Reindeer."
"Some of our favorite songs, as the world became scarier, took on new meaning," McCarley says. "There's a lot of scary stuff going on in the world right now. A lot of people are dying in this country. We've had more mass shootings than days in the year. So some of these songs calling for peace and community, like 'I Heard The Bells On Christmas Day,' are taking on a much different tone, becoming so much more relevant to these times."
"Have Yourself A Merry Little Christmas" has been a staple of McCarley's Christmas shows. Over the past couple of years, she has seen friends passing away or battling potentially terminal illnesses and injuries. And the mass shooting in San Bernardino stunned her. One of the shooting victims, heroic Daniel Kaufman, was a friend of a friend.
"These mass shootings are hitting closer and closer, at places we wouldn't think would be at risk. And it's terrifying to think, 'My boyfriend works at a place that's high profile, maybe someday he won't come home.' Will there be a day when something will happen on BART, when I'm commuting?
"So that song, 'Have Yourself A Merry Little Christmas, with the line, 'Through the years, we all will be together,' it's like, that's not guaranteed anymore. So that song has taken on new meaning for me now."
McCarley hopes to do more than simply entertain. "The people who tend to come to my shows, they know me, they know us. I know they're very aware and are socially conscious. I want to make people think. I want us to be giving a call for hope, as well.
" I know we're in a dark time, but we can't give up. We have to keep working to make things better. And maybe we can make people ask, "What can we learn from each other?" And maybe start a conversation with the person next to them about how we can make things better."
Performing makes things better for McCarley. "It's really hard work and you don't make money doing it. But there's nothing quite like an audience listening to my stories and then, if I'm performing a song particularly well, having them on their feet, screaming, by the end of it. It's just an amazing feeling.
"What I love about storytelling is being able to touch people and have them come up after a show, people who are completely different from me, telling me how closely they identified with what I was saying or singing. It's all about finding this common human experience, finding connections."
As for her aspirations -- "Lord knows, I would love to EGOT, which is an Emmy, Golden Globe, Oscar and Tony.
"I like to set my goals really high," she says, laughing. "No, I would love to have a career out of it, but it if that doesn't happen, I'm fine just telling my stories and working with really great people, like I am in the Christmas show."
Jacqueline McCarley shines in 'Lies My Mother Told Me'
by Lucy Sanna
for The Examiner, July 2012
Jacqueline McCarley's musical comedy performance at Angelica's Bell Theater & Bistro, Redwood City, CA
Imagine a funky dinner theater, a small stage, a simple menu, a short wine list and a huge voice. That's what it was like on Friday, July 28, at Angelica's Bell Theatre & Bistro, 863 Main Street, in Redwood City, when Jacqueline McCarley took to the stage.
Mezzo-soprano and comedian, Jacqueline McCarley brings comedy and musical theatertogether with delightful aplomb. Her one-women show—"Lies My Mother Told Me: the story of an old fashioned girl looking for Happily Ever After in the Digital Age"—combines Stephen Sondheim melodies with her own creative lyrics. Backed by piano and bass, McCarley plays out a comedy of errors where an old-fashioned girl fishes for love on the Internet.
On Friday evening, just as McCarley launched into "I have to be brave," the electricity went off on the entire block, but McCarley didn't miss a beat. She kept going without a microphone, belting out her tunes, finishing the show and adding the encores the audience called for.
McCarley has played local musical theater—including roles as Nancy in Oliver, and Smitty in How to Succeed in Business without Really Trying. Since 2007 she has studied voice with Dramatic Tenor Carl Franzen and often performs in The Franzen Opera Studio Monthly Concert Galas.
Friday evening marked her third and final performance at Angelica's. McCarley is currently seeking new venues for her captivating act.
Angelica's Bell Theatre & Bistro offers real food and a calendar of events that ranges from murder mysteries and karaoke, to jazz and comedy and lots more. A fun place for friends to gather.
These are people you should know.
Coming soon!
Jacquie is available for private events, holiday parties, office parties, conferences, etc.
Services available include:
Femcee for burlesque, cabaret, variety shows, corporate events, auction, charity events and fundraisers, etc
Providing sit down dinner entertainment for parties, events, dinners, etc
Providing background vocals and music for parties, events, dinners, etc
Wedding music and reception entertainment
For other services please use the contact form with details
Children's parties & events
Appearance fees vary based on the event, services, time, etc. Please contact for more details and to discuss your needs and budget.